Workshops
Tools and Strategies of a Learning Organization
This program introduces the 5 disciplines of Peter Senge's Learning Organization, namely, Personal Mastery, Shared Vision, Mental Models, Team Learning, Systems Thinking. This will equip the Organization to lead the workforce towards performance leadership.
Within the leadership program, there should be changes in mindset, motivation, and a learning platform to apply their new beliefs, attitudes and skills to create desired results.
Learning Objectives

Participants will integrate their OCCI FLEX experience to the Art and Practice of the Learning Organization through the five disciplines of Personal Mastery, Mental Models, Shared Vision, Team Learning and Systems Thinking.
Participants will be able to deal with the complexities of a fast changing work environment using the language and tools of the learning organization, thus, eliminating "blaming" in the system and deepening responsibility and ownership for results.
Participants, with their newly acquired knowledge and skills will seek opportunities to create innovations in the workplace in support of their shared vision and practice the Theory U methodology for sustainable change.

Participants will become change agents transforming their workplace into a culture of creativity, passion and commitment through continuous learning.
Seminar Topics
The Iceberg Model
The Five Disciplines of the Learning Organization
Team Learning and Systems Dynamics
Habits of a Systems Thinker
Theory U Sensing Journey
Tools of the Learning Organization : Ladder of Inference, Behavior-Over-Time Graphs (BOTG), Connection Circles, Causal Loop Diagrams, Stock and Flow
Shared Vision
Vision Deployment Matrix
Action research tools and techniques to be applied in the workplace
Who Should Attend?
Graduates of any of the OCCI Trilogy courses (FLEX, ALC, LEAP) who wish to deepen the application of the Belief-Action-Results (BAR) framework in the workplace to achieve better results
Change Leaders, HR and OD practitioners, Corporate Coaches and Consultants
Educators and students
Organization Leaders
Church Leaders
Government Leaders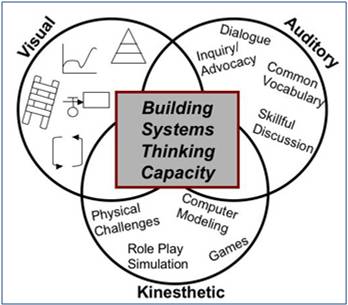 Back