Welcome to SoL Philippines!
"In the long run, the only sustainable source of competitive advantage is your organization's ability to learn faster than its competition." Peter Senge, MIT Senior Lecturer, Author, The Fifth Discipline - The Art and Practice of the Learning Organization.

As organizations face unprecedented challenges brought about by globalization coupled with rapid technological shifts, leaders within organizations must constantly be open to rethink and redesign work processes, and reframe their mental models so as to break vicious cycles of the past. The 21st century has ushered in the Information Age that requires a Learning revolution if organizations are to continue to thrive and survive.

Society for Organizational Learning Philippines (SoL Philippines) is a community of practitioners/managers, consultants/capacity builders, coaches and researchers transforming the Philippines through organizational learning.
Featured Events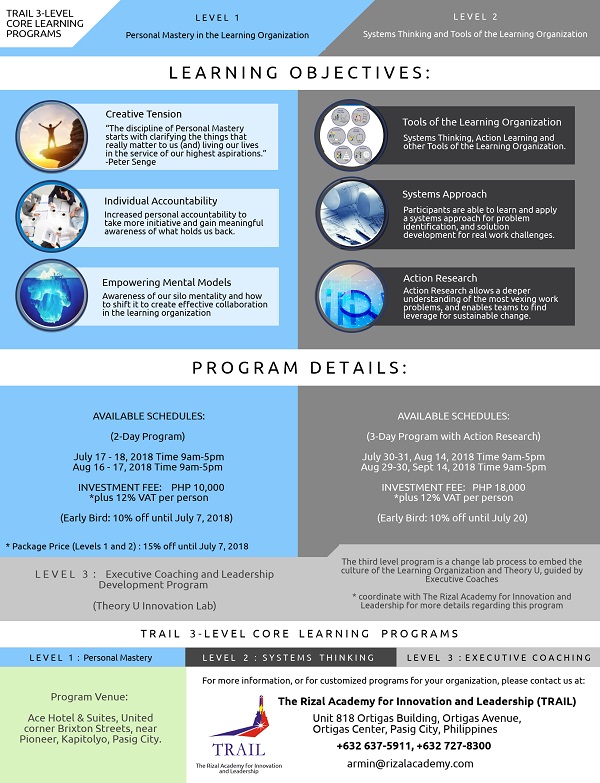 TRAIL 3-Level Core Learning Programs
...