Workshops
Personal Mastery - Foundations of Leadership Excellence (FLEX)
A customised leadership course that has the elements of FLEX (Foundations of Leadership Excellence) as the foundation of Personal Mastery. FLEX modules would lead to elevated awareness, a deeper sense of creativity, and a greater sense of self; it empowers, liberates, and allows a person to lead himself towards greater heights of productivity, perspective, and performance.
We need to connect the individual worker first to himself and then to the collective: values, talent, and vision.
It makes it easier for the Organization, then, to set the conditions that will allow employees to produce their best work.
Learning Objectives
Participants will experience an amazing journey of self-discovery and transformation.
Participants will examine their values, paradigms, attitudes, and behaviours and decide which ones create their success so that these can be nurtured.
Seminar Topics
Foundations of Leadership Excellence
Paradigms/Belief Systems
Vision, Mission, Purpose & Core Values
Motivation and Self Image
Personality and Leadership Styles
Conflict and Stress Management
Effective Communications
Personal Responsibility
Personal Assessment
Problem Solving & Creativity
Moving Beyond Our Self-imposed Limitations to Achieve Goals 100%
Synergy and Teamwork
Who Should Attend?
Individuals who are interested in:
Learning to use the principles of Personal Mastery in one's life
Reflecting on and/or refining their personal vision / goals
Effectively harnessing their inner strengths to pursue their goals
Managing the mid-life crisis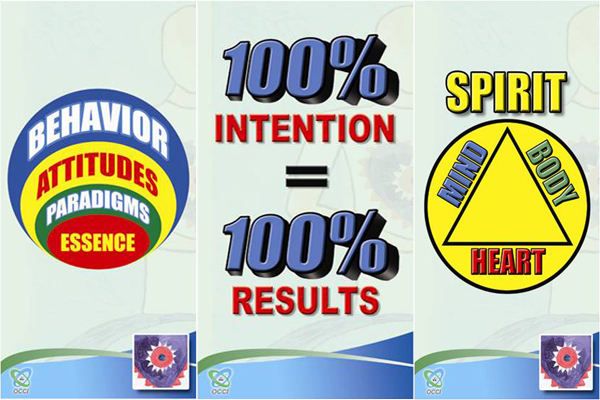 Back